At CCB we desire that all children have the ability to hear about Jesus and the opportunity to put their trust in him.  To that end we offer a variety of activities both midweek and on Sundays.
Balham Boppers is a group for parents to come with babies, toddlers and preschool children to bop, bounce, sing and listen to stories. Children's snacks, tea, coffee and cake are provided. Please note, in order for us to encourage consistent friendships this is not a 'drop in' group – families sign up for a 12 week term for £30. If you are interested in joining, please get in touch.
All are welcome at our Sunday morning meeting. We always begin our gatherings with everyone together, and early on in the service there is usually a short talk particularly suited to our children. Shortly after this, they are invited to join one of the following clubs, depending upon their school year: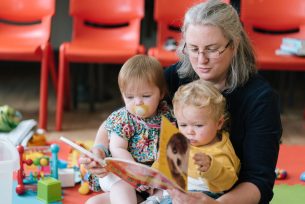 A well equipped crèche runs for children under two. Those bringing young children to church are encouraged to drop them off in the crèche at the same time as the other children leave the service for their groups (about 15 minutes into the service).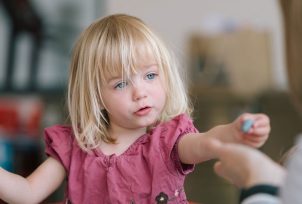 This bridges the gap between crèche and Sunday School. The teaching, songs and games are designed to convey simple truths about Jesus to the younger children.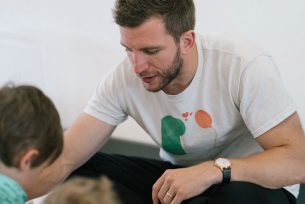 Sunday School is about having great fun as we introduce the kids to Jesus from the Bible. Sessions include games, arts and crafts, quizzes and songs related to the theme or the Bible passage being taught. The group typically splits into age groups for some of the activities. Most weeks the kids will bring home a piece of artwork or a worksheet that provides an opportunity for the parents to talk with their children about what they've been learning.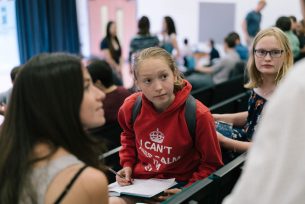 Ignite is our group for years 7 to 9. We recognise that this is a crucial time in a person's life as they think through what they actually believe, so we want to help our youth think through the basics of Christianity and what it means for them. It runs each Sunday, covering the same Bible passage as the parents will hear taught in church.
We take issues of child protection very seriously at CCB. All our clubs and activities are overseen by people who have been fully safeguarding trained and DBS checked. Follow these links to see a copy of our policies: